Pallet Coil Nails/clavos En Rolos/collator/
Product Detail
Product Tags
PALLET faciens, AEDIFICATIO INDUSTRIA
Clavi nostri coil Q235 materia optimae qualitate facta
SGS internationalis tutelae qualitas certificationis
Perfecta qualitas cuiusque clavus - clavus apex est acutus, clavus rotundus et clavus corpus rectum.
Alta virtus, alta efficientia et species pulchra (anti rust)
clavus galerum lucidum et laeve magis salutiferum sclopeto
Longitudo:25mm ad 130mmPurpose: usus pro grabato, exportare ligna archa operationis et fabricandi supellectilem, etc.Nostra officina clavus in septentrionali Sinarum Hardware clavus productionis basis sita est - Hebei Province.we Coil nais, F-typus clavus brad, clavus T-ype brad, U genus stapelli, stapellus K-type, stapulae N-type, 14 series Staples, 71 series staples, 80 series stapulae, 92 series stapulae, P series stapulae, ST-typus brad unguis, HT-typus brad unguis, drywall cochleae, tabula Ecologica clavus, Chipboard cochlea, se dilling cochleae, clavus tabulatus, clavus concretus, Gas clavus figens, clavus figens, clavus communis, clavus communis, clavus acus, bullae etc.series productorum in uno e magnis conatibus. Nostra societas modernam administrationem urget modum, ad automationem et computerizationem productionis sistendi, professionalis fabricandi technologiae. fundamentum, excellentia, formatio 12 majoris seriei, plus quam 100 genera productorum, exemplar specificatio varietas est perfecta, quae "coronalis praecisionis metalli fabricandi". Producti late in constructione, ornamento, ligno utuntur.
corium, supellectilem fabricam, et alios agros, fructus nostri bene vendunt in toto mercatu domestico et etiam exportando in Coream Meridionalem, Americae Foederatae Hispaniae, Russiae et aliarum terrarum et regionum.
Nos expertos equos in consilio possidemus, ipsum et post-sale ministerium ducunt per Procurator Generalis, qui XX annos experientiam in Clave faciendi industriam habet. et etiam propositam tibi aptissimam, qualitatem prae-venditionis, in-venditionis et posteritatis, tibi offerre potuimus. sale service. To customize the safe, oeconomica, efficens et accurata propositio pro unoquoque cliente nostra est scopus eorumque satisfactio nostra summa est persecutio.
Q235(SAE1008A)
Shank dia
2.1mm--4.3mm(0.083''--0.169'')
Longitudo
25mm--150mm(1''--6'')
PCS/COIL
125PCS,150PCS,200PCS,250PCS,300PCS,350PCS,400PCS,2000PCS,3000PCS
Coating
flavus, RED, Bright, EG,HDG
CRUS
LEVIS, COCHLIA, ANULUS, EXTORTUS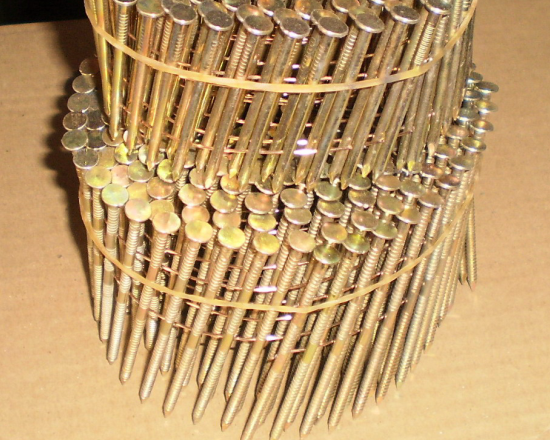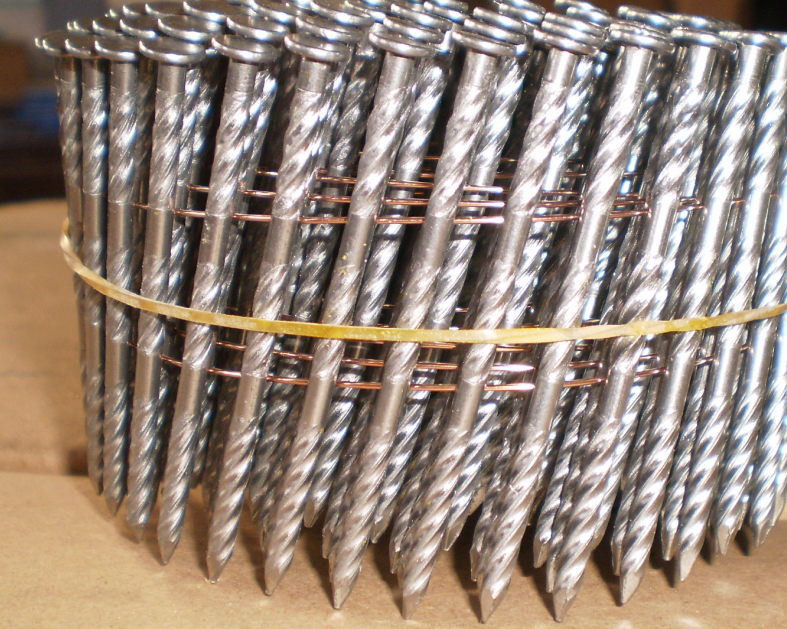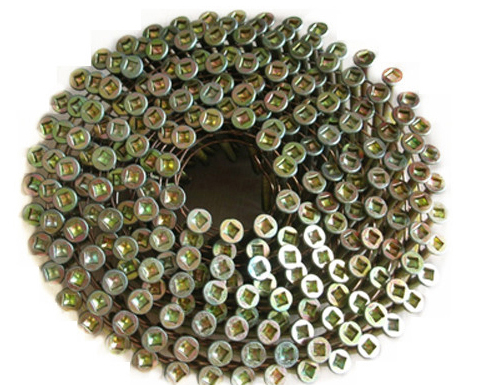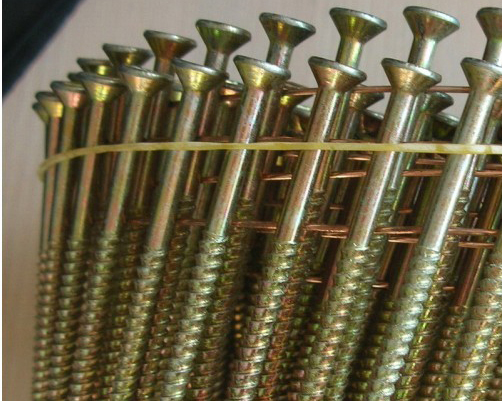 ---
---
Epistulam tuam hic scribe et mitte nobis